---
Refiguring Relations
Refiguring Relations
is an inquiry into interdependence. Through essays, interviews, and design projects, my graduate thesis assembles experiments and methodologies around reciprocal engagement between designer and collaborators, designer and participants, and among participants themselves.
Read the full book online.
2021
Master's thesis, writing, research, book design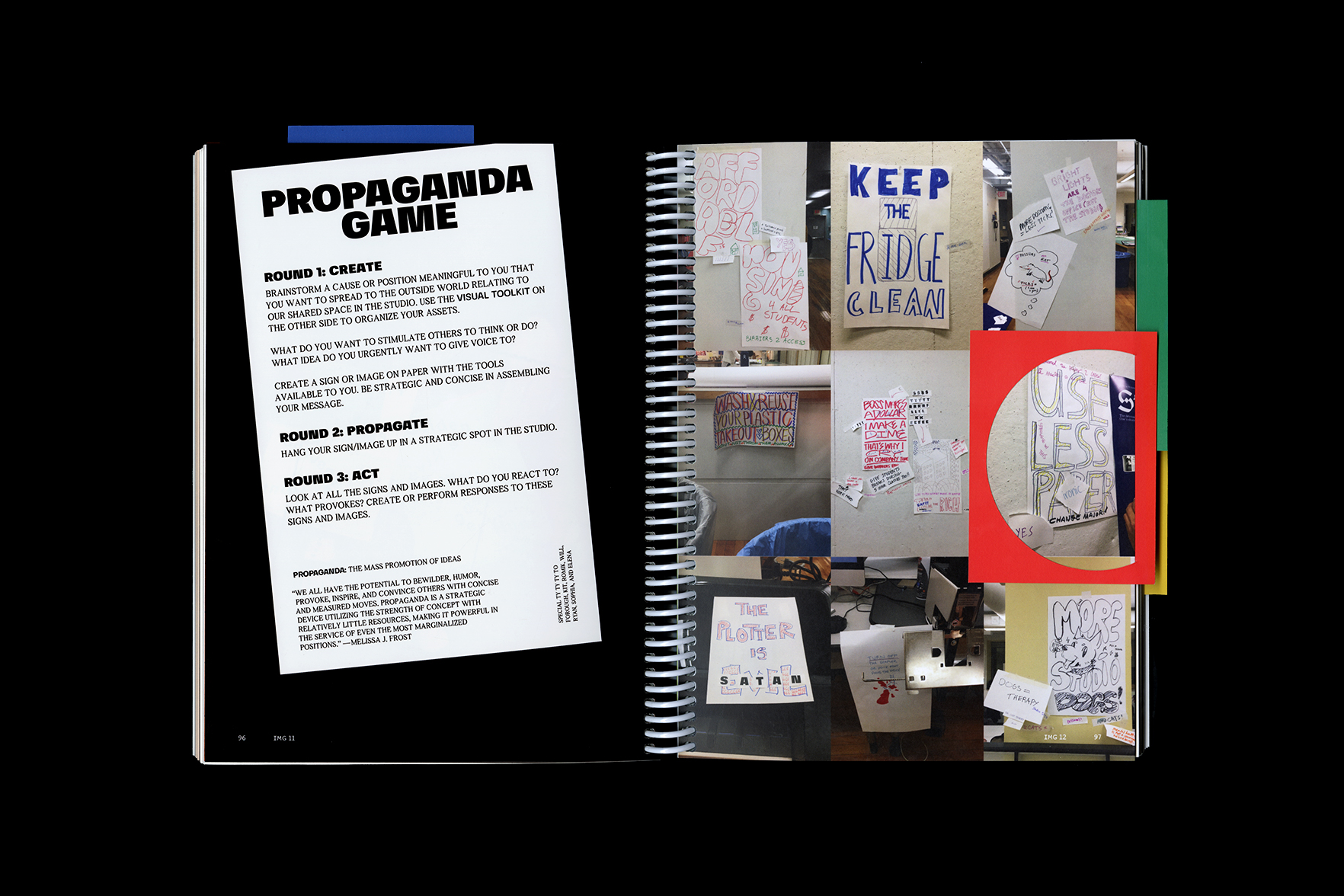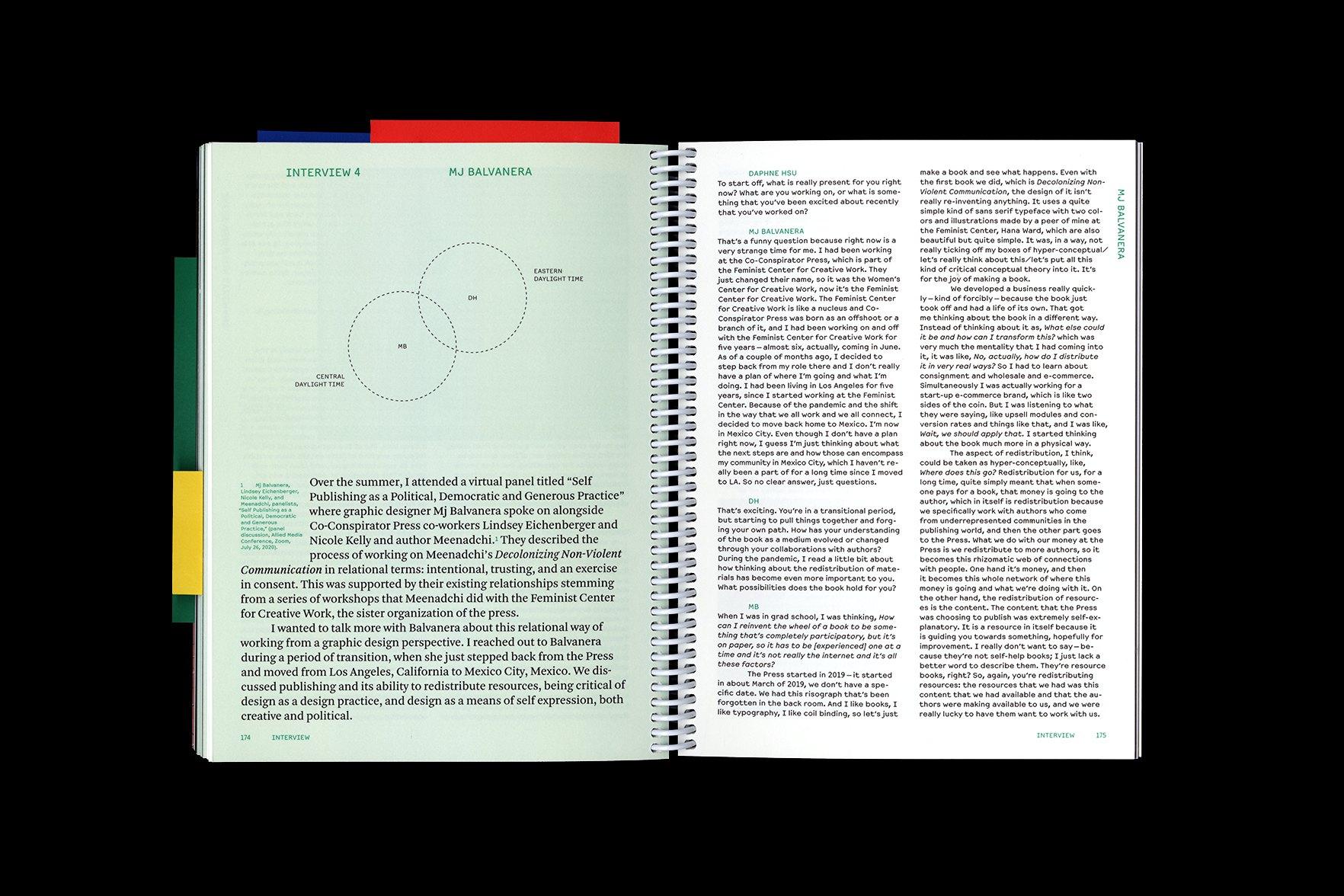 ---
Providence River Scavenger Hunt
A scavenger hunt for two players, who each hold separate booklets that are bound together by six feet of colorful string. The players walk alongside each other at an enforced distance, working through the prompts in the booklets. They alternate: one partner does the noticing while the other notes their observations. With the next prompt, they switch roles, sharing back and forth.
2021
Thesis work, experiential design, book design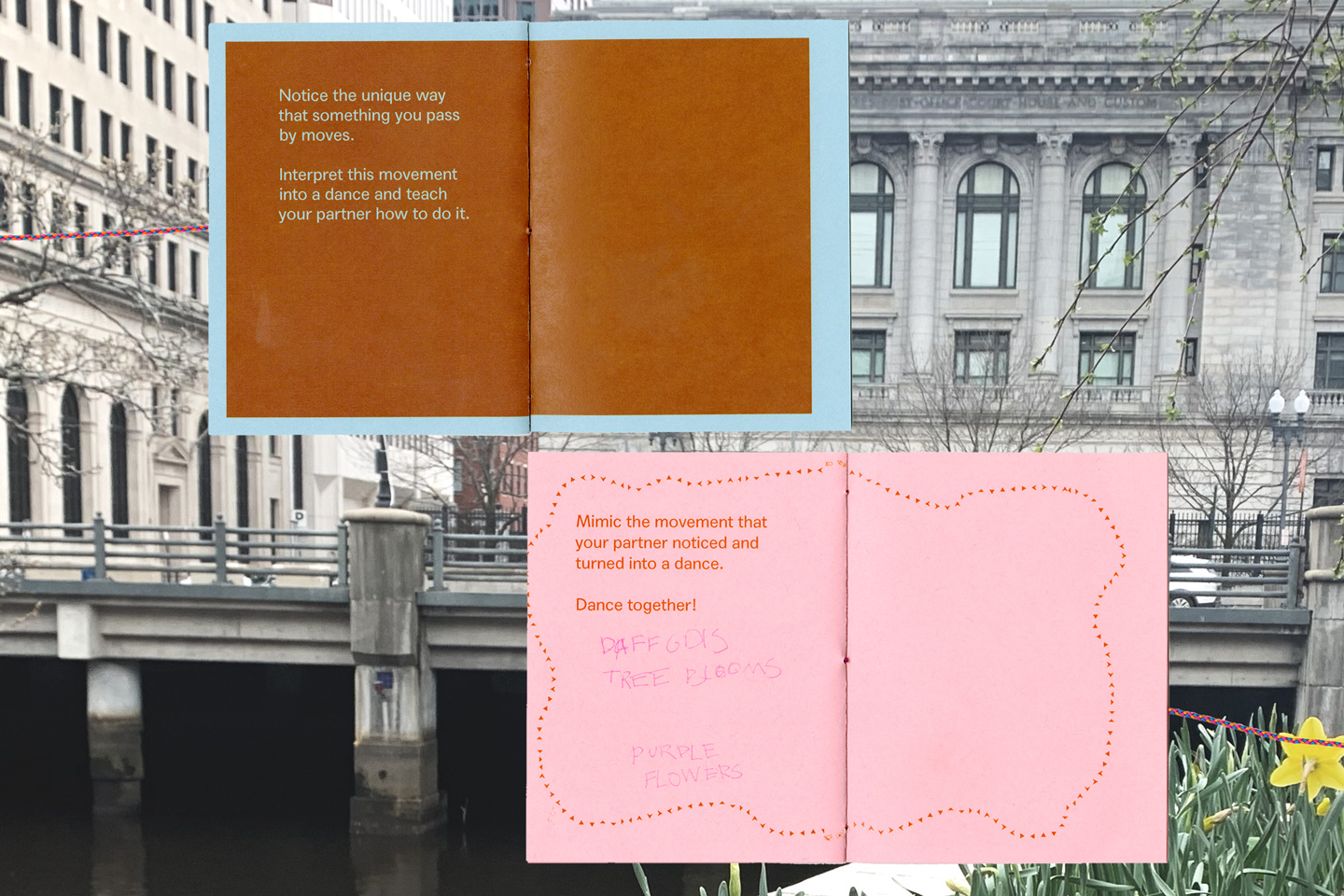 ---
Daphne Hsu is a Brooklyn-based graphic designer specializing in work involving visual systems, like brand identities, publications, websites, exhibitions, archives, and campaigns. She enjoys working with clients and collaborators on projects that engage audience interaction and participation.
She received her MFA from Rhode Island School of Design and B.Des from University of Washington. Previously, she held a Principal Designer role on the Creative Campaigns team at Nordstrom. Currently working as a freelance designer, her projects include an artist's book and an anti-sweeps zine.
hello@daphnehsu.com
All work on this site © Daphne Hsu, 2022