---
Grad X
2020–2021
Posters, experiential design

Grad X is a series of events for RISD graduate students from different departments to share their in-progress work.
Georgie Nolan
and I collaborated on the promo posters, sending the compositions back-and-forth and building upon each others' designs.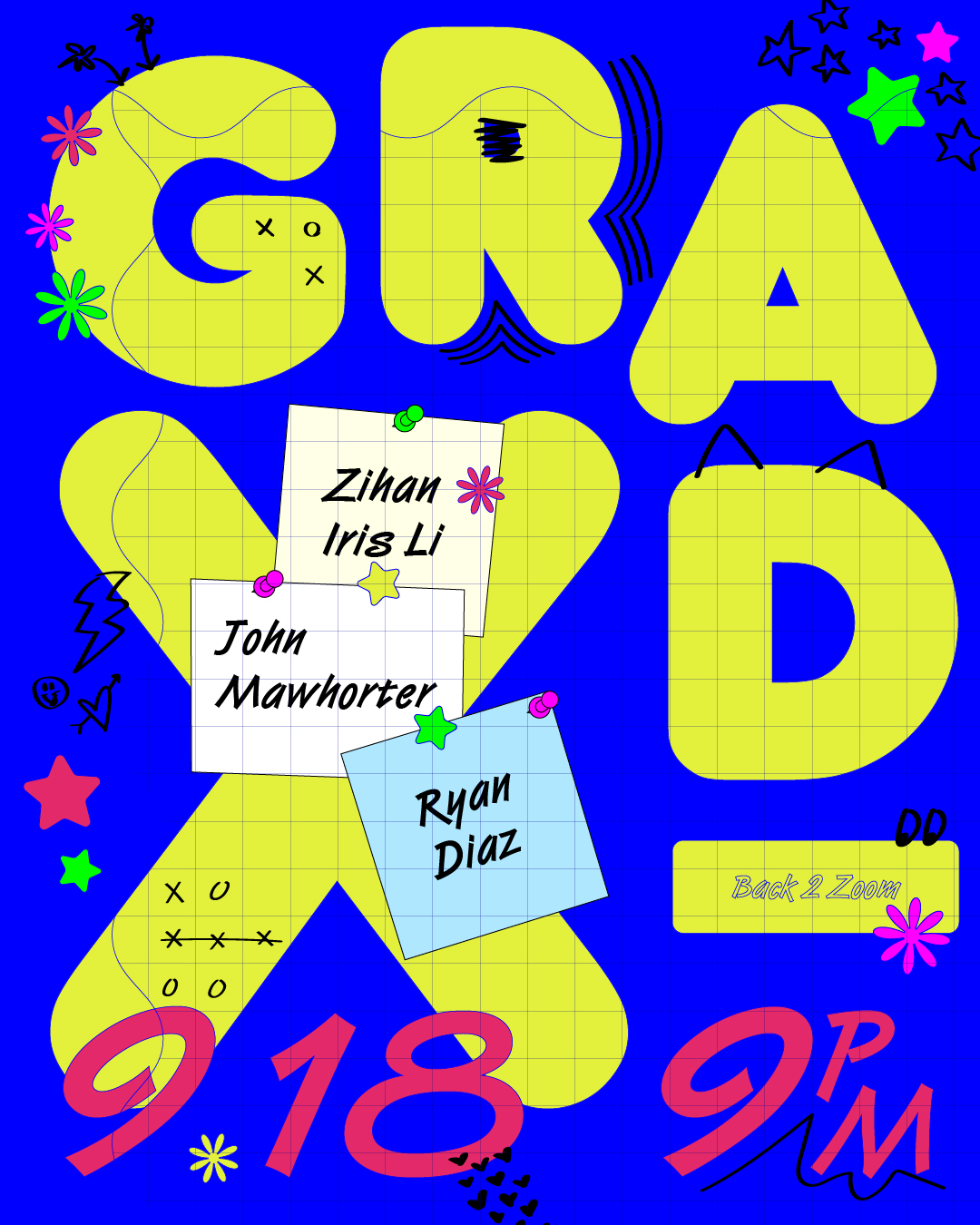 Since Grad X moved onto Zoom, Georgie and I used its screen-sharing and whiteboard features to create drawing activities for attendees to do together during breaks.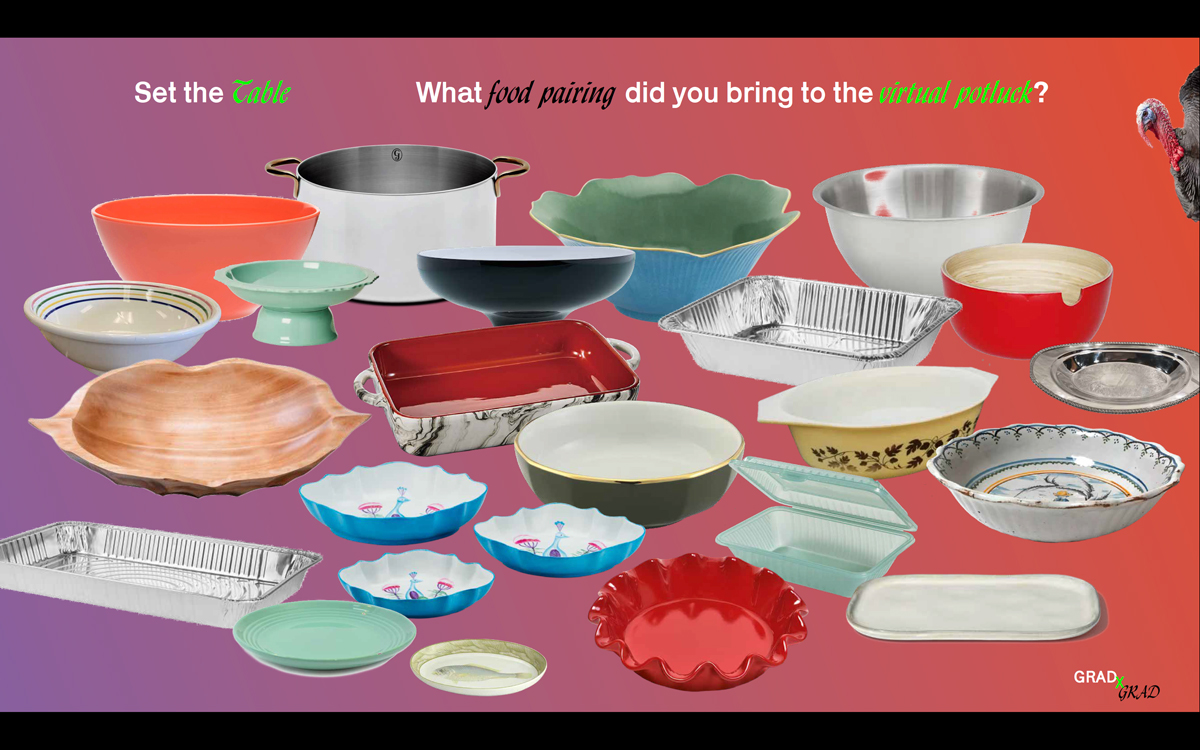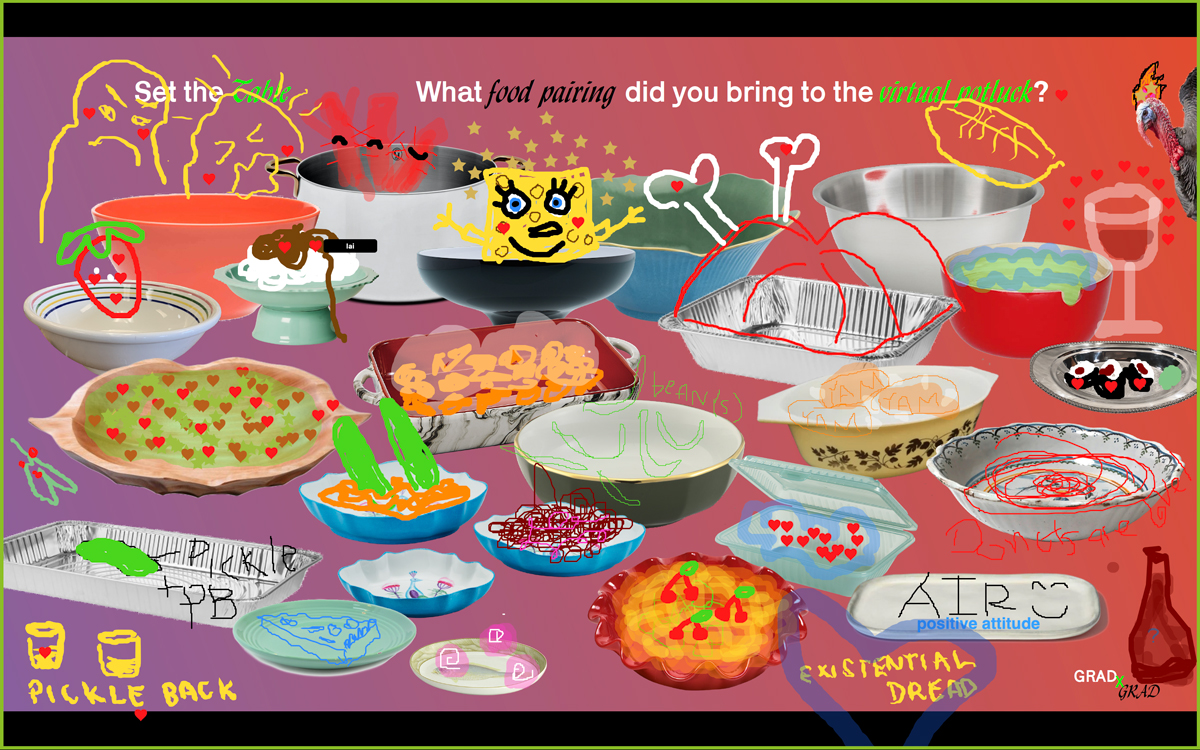 ---
Point of No Return
2021
Poster
Sketch on the idea of being unable to return to one's point of origin.

---
Refiguring Relations
2021
Master's thesis, writing, research, book design
Refiguring Relations
is an inquiry into interdependence. Through essays, interviews, and design projects, my graduate thesis book assembles experiments and methodologies toward reciprocal engagement between designer and collaborators, designer and participants, and among participants themselves.
Read the full book online.
---
Daphne Hsu is a graphic designer based in Los Angeles, California. She works collaboratively on projects involving visual systems, like brand identities, publications, websites, and campaigns.
Some more facts: received an MFA in Graphic Design from RISD and B.Des in Visual Communication Design from University of Washington, taught
Introduction to Graphic Design
at RISD as a graduate instructor, formerly a Principal Designer at Nordstrom, made jewelry with Chloe Huber as part of
Yang & Long
, catalogues
design school briefs
, enjoys swimming and listening to Who? Weekly.
For more facts or to work together:
hello@daphnehsu.com
All work on this site © Daphne Hsu, 2021