---
Grad X
2020–2021
Posters, experiential design

Grad X is a series of events for RISD graduate students from different departments to share their in-progress work.
Georgie Nolan
and I collaborated on the promo posters, sending the compositions back-and-forth and building upon each others' designs.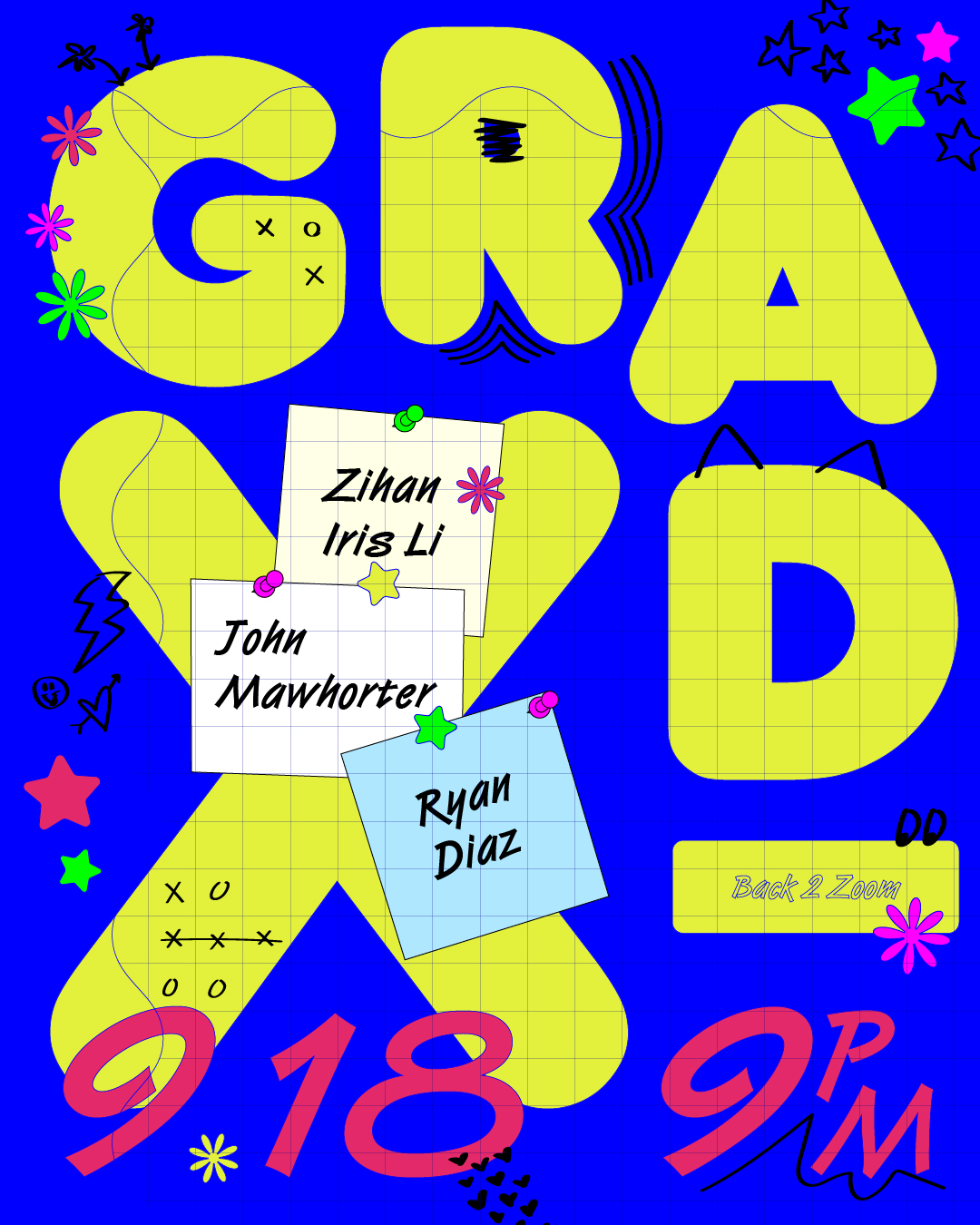 Since Grad X moved onto Zoom, which has screen-sharing and whiteboard capabilities, Georgie and I created drawing activities for students to do together during breaks.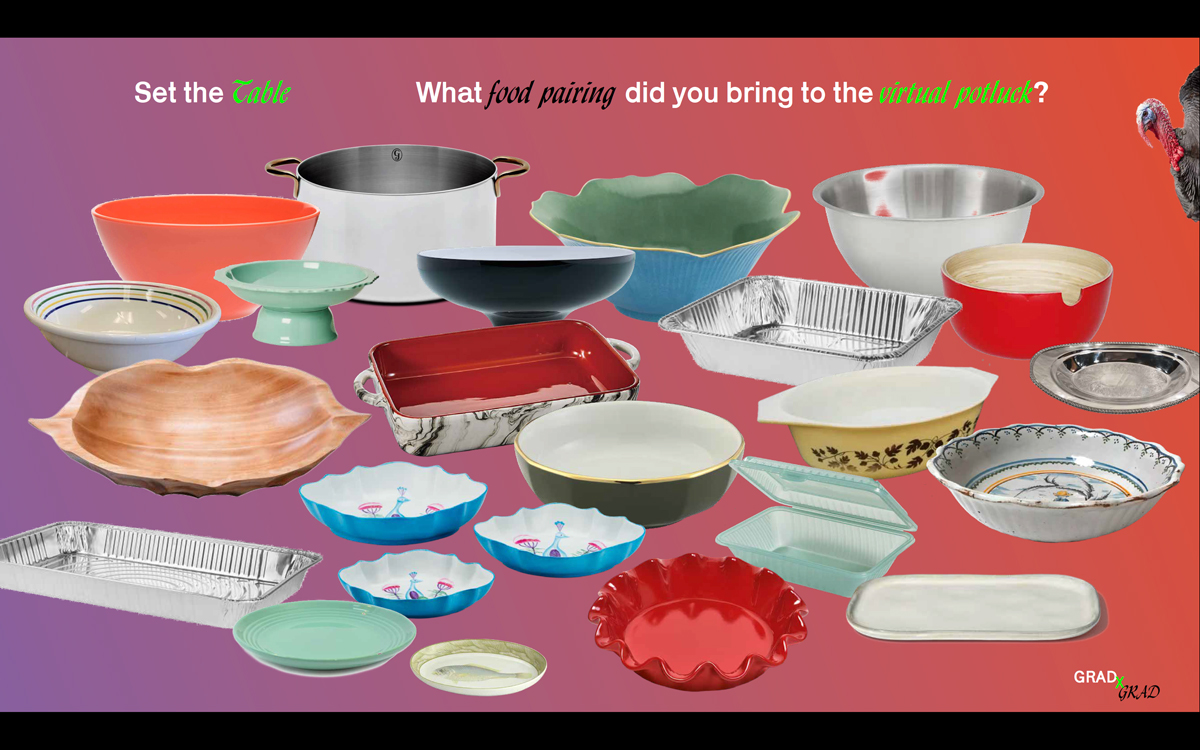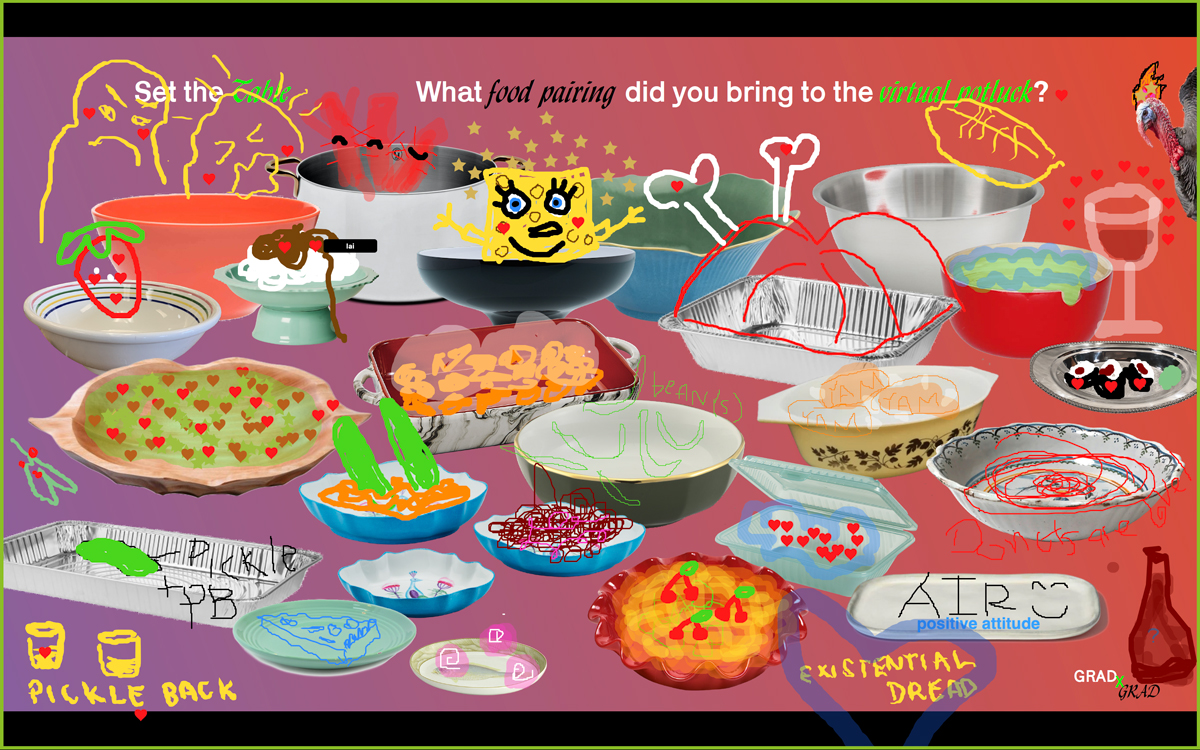 ---
Beach Sketch

2020
Posters
---
Daphne Hsu is a graphic designer. She works collaboratively on projects involving visual systems, like brand identities, publications, websites, and campaigns.
Some more facts: received an MFA in Graphic Design from RISD and B.Des in Visual Communication Design from University of Washington, taught
Introduction to Graphic Design
at RISD as a graduate instructor, formerly a Principal Designer at Nordstrom, made jewelry with Chloe Huber as part of
Yang & Long
, catalogues
design school briefs
, enjoys swimming and listening to Who? Weekly.
For more facts or to work together:
hello@daphnehsu.com
All work on this site © Daphne Hsu, 2022